Operates: Mid May-October
Departs: Broome or Kununurra
Accommodation: Hotels, Homesteads, Safari Cabins (no camping)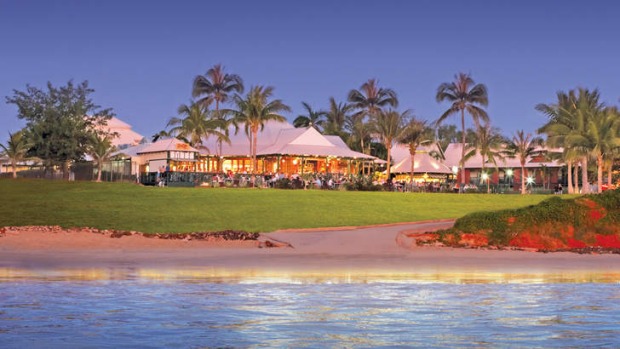 Arrive into Broome and join the hotel's transfer to the Cable Beach Club. This afternoon you can relax and slip into 'Broome time', exploring Chinatown or Cable Beach. Overnight: Cable Beach Club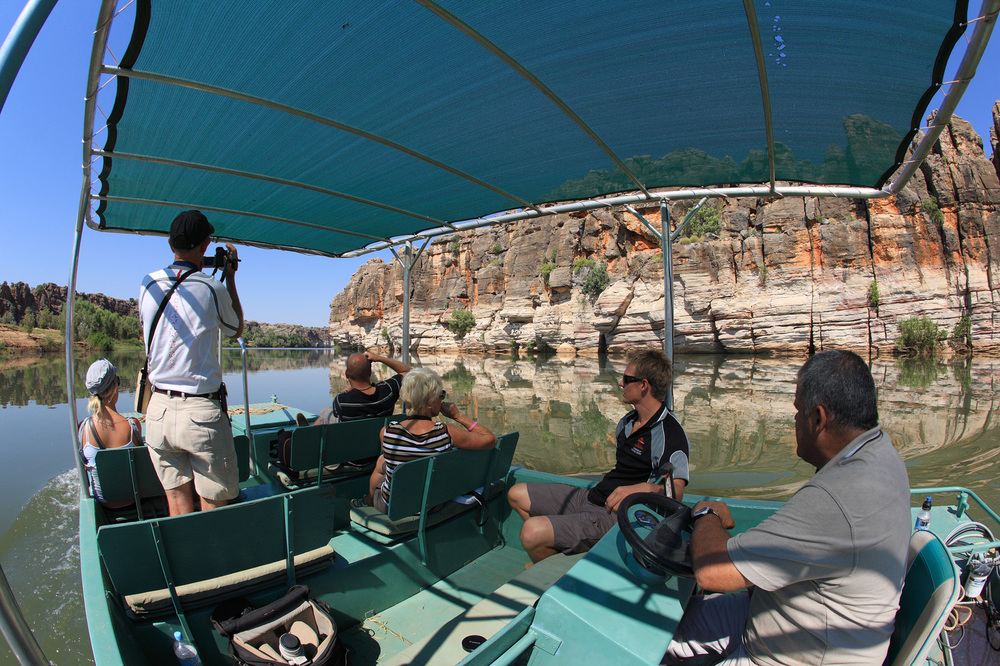 Departing from your Broome accommodation after breakfast, we journey to Fitzroy Crossing to join a local Ranger on a fascinating guided cruise through Geikie Gorge, carved by the Fitzroy River through an ancient limestone barrier reef. Encounter wildlife such as freshwater crocodiles, birds and fish. Overnight: Fitzroy River Lodge.
Onward to the remarkable China Wall, a sub-vertical quartz vein protruding up to 6m from the earth's surface. Next stop is the pioneering gold rush town of Halls Creek before continuing on to our accommodation deep in the heart of Purnululu National Park (the Bungle Bungles). Overnight: Bungle Bungles Savannah Lodge
Explore the World Heritage-listed Purnululu National Park. Test out the acoustics of the natural amphitheatre at Cathedral Gorge. Enjoy breathtaking views from Piccaninny Creek lookout and admire the striped patterns of the beehive domes. Travel to Echidna Chasm, a spectacular natural cleft in the rock. Witness the rocks change colour at sunset and fall asleep to the sounds of the bush under a blanket stars. Overnight: Bungle Bungles Savannah Lodge
After breakfast we exit Purnululu National Park and head north to Kununurra, via Warmun Aboriginal art centre (if open). Warmun gallery displays and sells outstanding paintings by emerging and established artists. This afternoon we cross the Diversion Dam and travel through Kununurra and onward to scenic Lake Argyle. Overnight: Lake Argyle tourist village.
Note - overnight bag only, your guide will take additional luggage back to Kununurra this evening as you can only carry a day pack on tomorrow's cruise.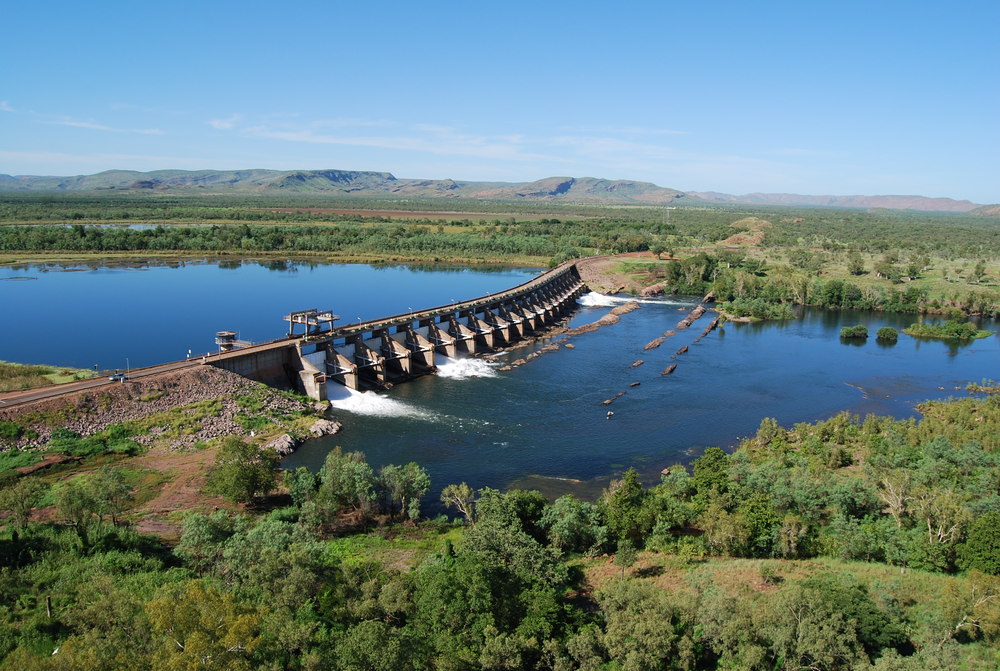 Cruise Lake Argyle this morning, stopping on an island for lunch and a swim. Spot for crocodiles, birdlife and rock wallabies. You will drive across the Ord River Top Dam wall and see the Ord Hydro-Power Station before boarding the a scenic 55km boat cruise back to Kununurra. Take in a colourful East Kimberley sunset before re-boarding your coach to your accommodation. Overnight: Kununurra Country Club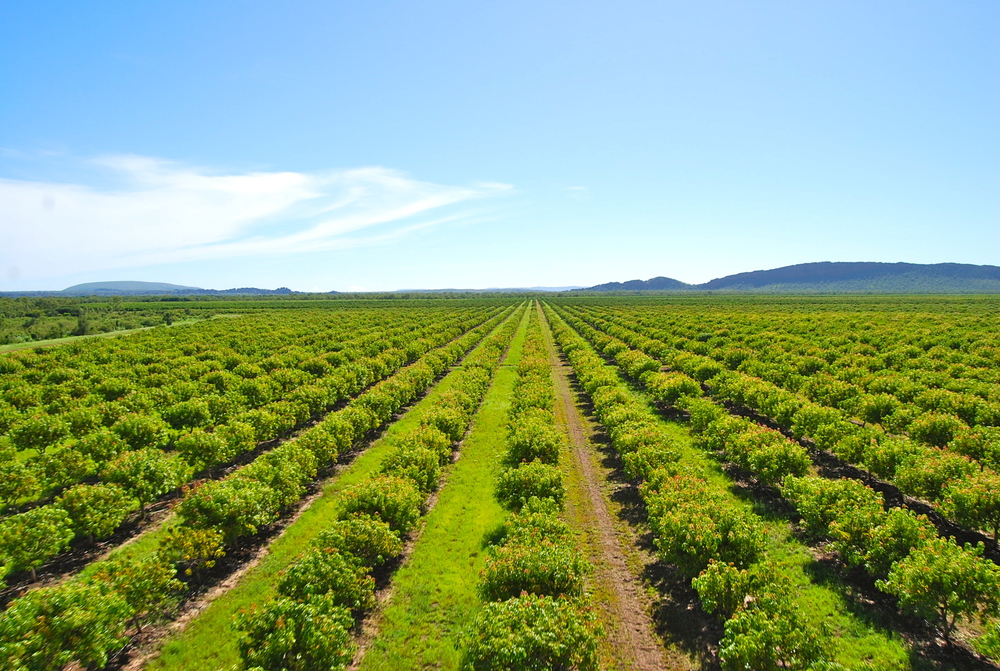 Enjoy some free time in Kununurra today. Relax by Lily Lagoon, wander through town, stock up on supplies, wash clothing and prepare for the next leg of the journey ... the mighty Gibb River Road. Overnight: Kununurra Country Club
Enter the famous Gibb River Road. Today's highlights include: Zebedee thermal springs, a series of gorgeous pools cascading into each other;Lunch at El Questro's Steakhouse on the banks of the Pentecost River; El Questro gorge - walk to a picturesque swimming hole known as 'halfway pool' then (depending on your fitness level) to Mackmicking Pool; then head up to a scenic lookout point for sundowners. Overnight: Emma Gorge Resort or El Questro Station Township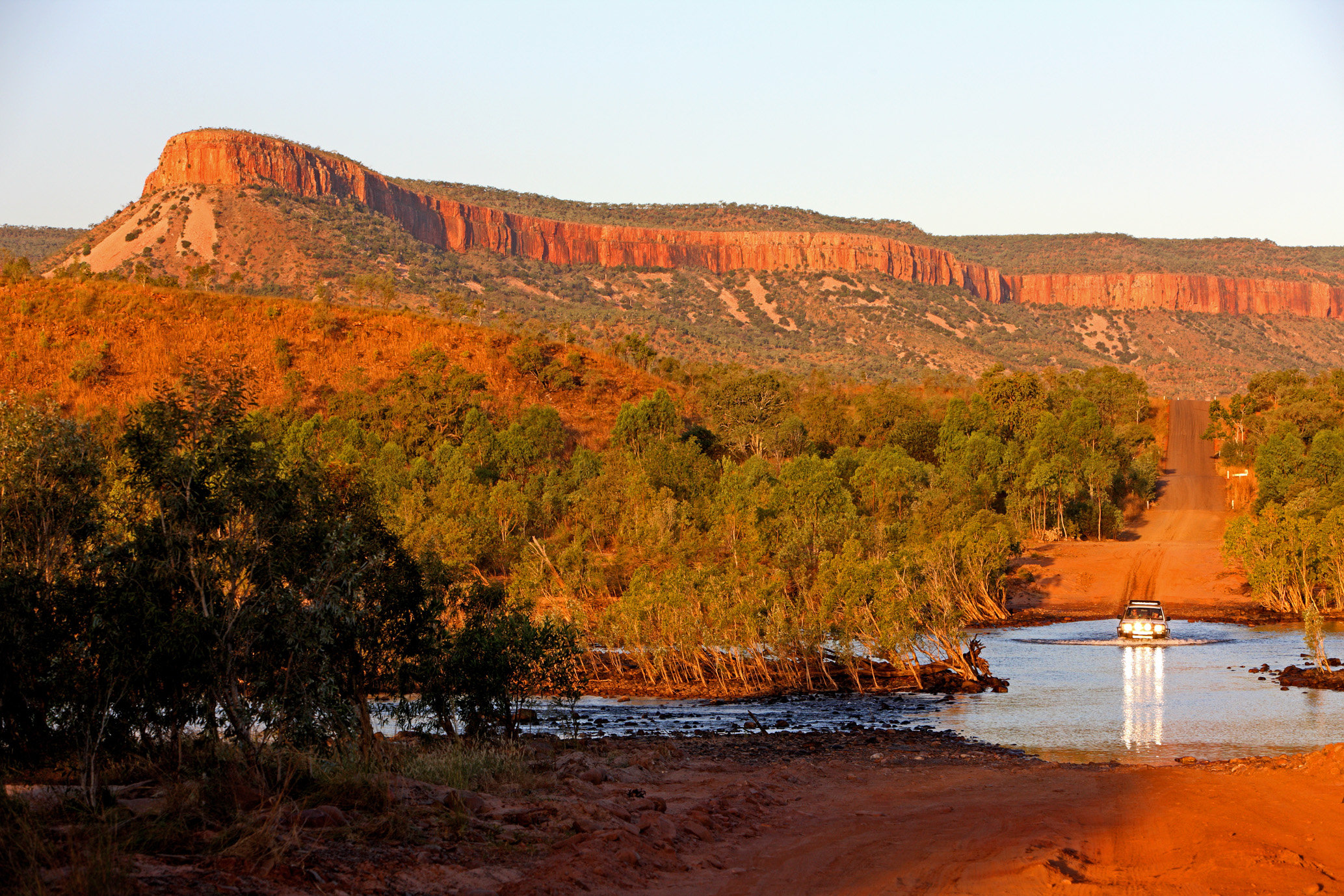 This morning we will walk to the picturesque Emma Gorge waterfall (approx 40 mins -1 hour walk each way). Depart El Questro and stop for photos at the spectacular Pentecost River enroute to Home Valley Station. Lunch at Dusty Bar and Grill then relax in the shaded pool area. Enjoy the view from Luhrmann's Lookout, named after film director Baz Luhrmann who's movie 'Australia' was primarily set in this part of the Kimberley. Overnight: Home Valley Station
Continuing down the Gibb we visit Bindoola Falls then on to Ellenbrae Station for a relaxing morning tea among their lovely gardens. We continue down the mighty Gibb and turn north onto Kalumburu Road for an afternoon swim in Miner's pool and some great outback hospitality (plus our overnight accommodation) at Drysdale River Station.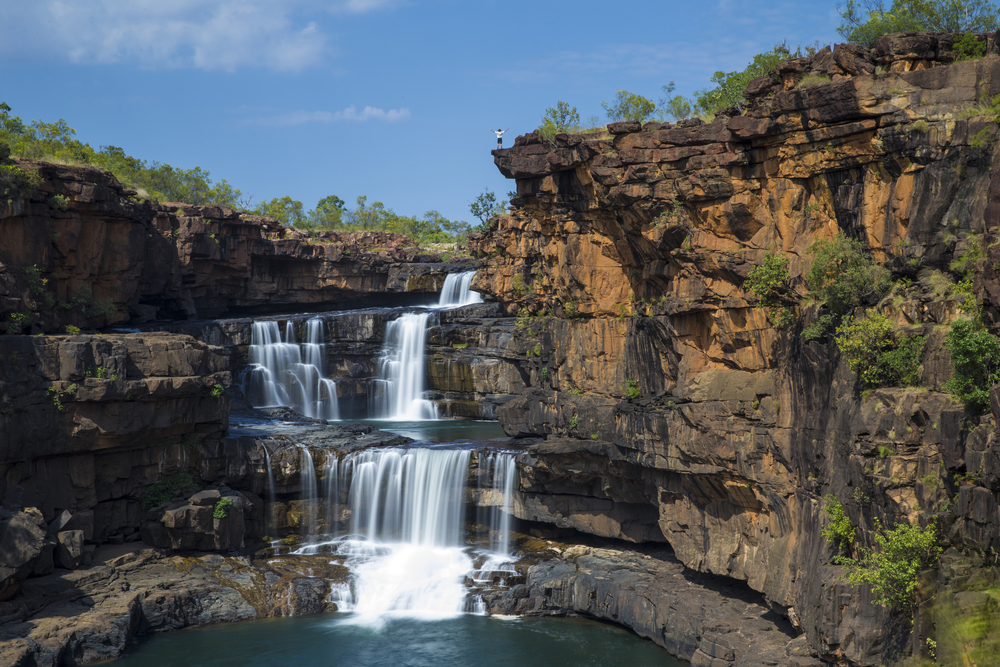 Today we join a scenic flight operator for an amazing day at the Mitchell Falls. Our light aircraft departs from Drysdale Station and lands at the Mitchell Plateau, whereupon a 4wd transports us to the Mitchell Falls walking trail. The 4.5km walk includes Little Merten Falls natural spa pools and Gwion Gwion (Bradshaw) art; Mertens Gorge and, of course, the magnificent Mitchell River and Falls. After plenty of time to explore, swim and picnic we enjoy a scenic heli flight back to the beginning of the trail, then the 4wd to our light aircraft and a flight back to our overnight accommodation at Drysdale River Station. What a day!
After breakfast and a cool-off swim at Drysdale River Station we head south and re-join the Gibb, stopping at the Gibb River itself enroute to Mt Elizabeth Station. Enjoy outback hospitality at Mt. Elizabeth and also one of the Gibb's best-kept secrets - Wunnamurra Gorge. Overnight: Mount Elizabeth Station.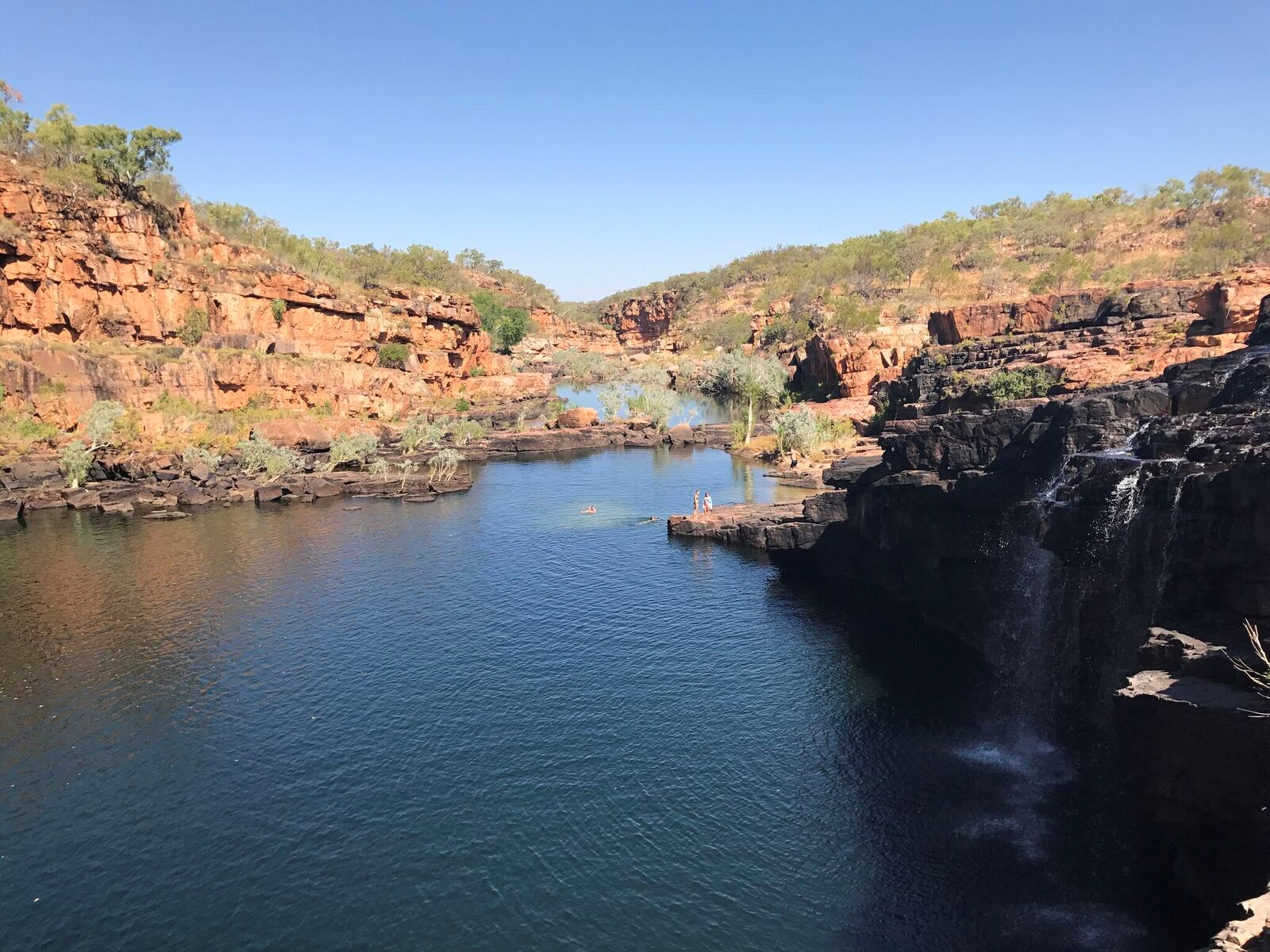 Next, we head to Manning Gorge where we'll enjoy a walk and then a swim in the beautiful gorge and waterfall. The river has a lovely white sandy beach. Then on to Galvan's Gorge for a swim and photos. Here, a short walk leads to a lovely waterhole where boab trees cling to the escarpment above and Wandjina rock art adorns the gorge walls. We continue down the Gibb to our overnight accommodation. Overnight: Bell Gorge Lodge OR Mt Hart Station (if Bell Gorge is unavailable)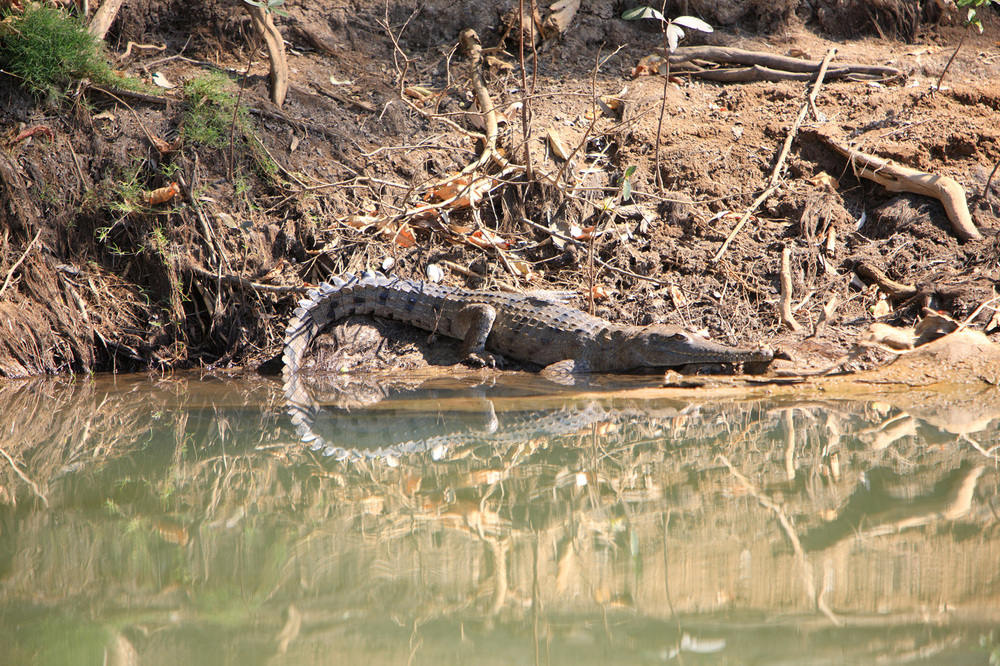 This morning we visit 'the jewel of the Gibb' - Bell Gorge. Here, stunning cliffs surround a series of tiered waterholes. At Windjana Gorge we spot freshwater crocodiles lazing on the banks of the Lennard River. Windjana Gorge is over three kilometres long with 300 feet-high walls which are part of an ancient Devonian reef system. Onward to Broome where our journey concludes. Overnight: Cable Beach Club Resort
This morning to travel up the famous red dirt road of the Dampier Peninsula, locally known as Ardi. We'll drop in to the mother-of-pearl church at Beagle Bay and into Lombadina Aboriginal community, before continuing to the tip of Cape Leveque for a glorious sunset into the ocean. Overnight: Indigenous-owned Kooljaman at Cape Leveque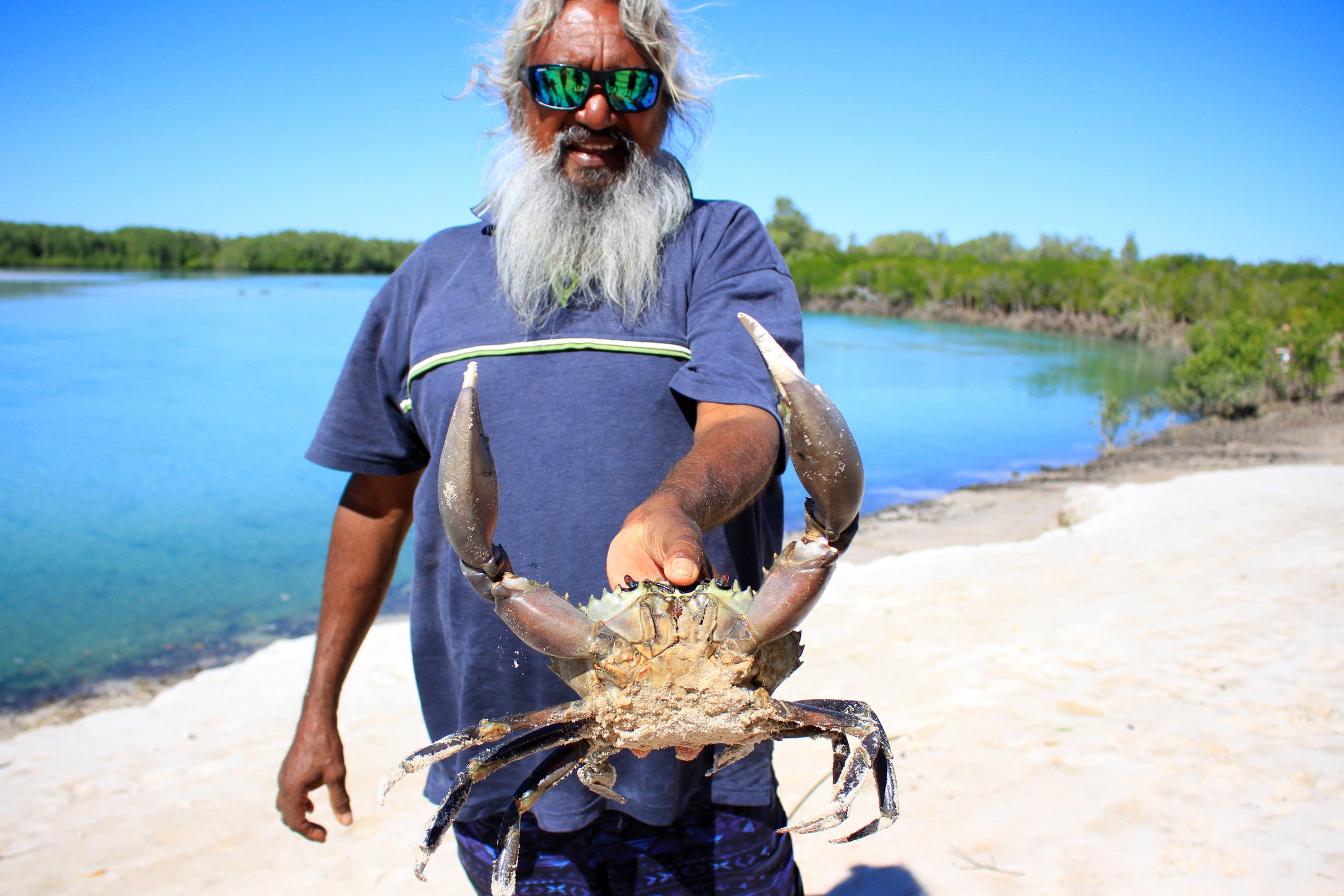 This morning we'll join a local Indigenous guide who will entertain us with stories of life on the Dampier Peninsula. We'll enjoy tasting bush fruit and trying traditional fishing and crabbing methods before our lunch under a shady tree, where we'll cook up our catch. Next, we'll head to Cygnet Bay pearl farm to learn about pearling at Australia's oldest working pearl farm. Option to join the 'giant tides tour' if it's operating that day. Tonight we head back to Broome, where we'll stay overnight at Cable Beach Club and bid farewell to our guide.
Sadly, it's time to say farewell to Broome for your onward flight (there are daily flights to Darwin and Perth). Cable Beach Club include your departure airport transfer.
We can assist in arranging additional accommodation and tours, or booking your onward flight.
2019 Rates
2 people exclusive private tour
$17,120 per person
2 couples (4 people) private tour
$11,120 per person
All rates based on twin room share.
Families with kids
Our Landcruiser carries 4 in comfort, with 2 additional back seats suitable for children (6 total). Families pay the 4 person rate x number of passengers less 5% discount
Bigger Groups
Two Vehicles are available for larger groups travelling together. Please enquire about rates
Luggage Limit
Strict luggage limit of 15kg per person in soft bags.
Inclusions
An experienced, local guide

Lake Argyle and Ord River cruise

Geikie Gorge cruise

Accommodation as indicated on itinerary

Towels

National Park fees
Not Included
Alcohol

Flights to/from the Kimberley (we can assist in arranging)

Meals (these can be purchased along the way)
Note: Whilst we try our best to adhere to advertised itineraries, sometimes itinerary variations may occur at the discretion of the tour guide dependant on current weather conditions etc.
Accommodation
See our "accommodation" page for detailed information about where we stay.