"Scott is a dedicated adventurer... In years of exploring, he's come to know the Kimberley better than anyone else of similar European descent" - Journalist Tom De Souza.
Yep, few folks know the region like a seasoned local of 20+ years. Our guide, Scotty Connell, is one of the best. Locations, people, transport, dangerous animals ... Scotty can help with everything from planning your production, right through to taking care of your crew from the day they arrive, until the day they leave.
A recent location scout / tour guide job
6 passenger Toyota Landcruiser 100 Series
Our 6 passenger 110 series Landcruiser has recently undergone a complete transformation, having been kitted out by the crew at Ironman 4x4 with every gadget you can think of (thanks guys!) The 'Bush Weapon' as we call it is perfect for getting to those trickier off-road spots, or just for transporting a small crew.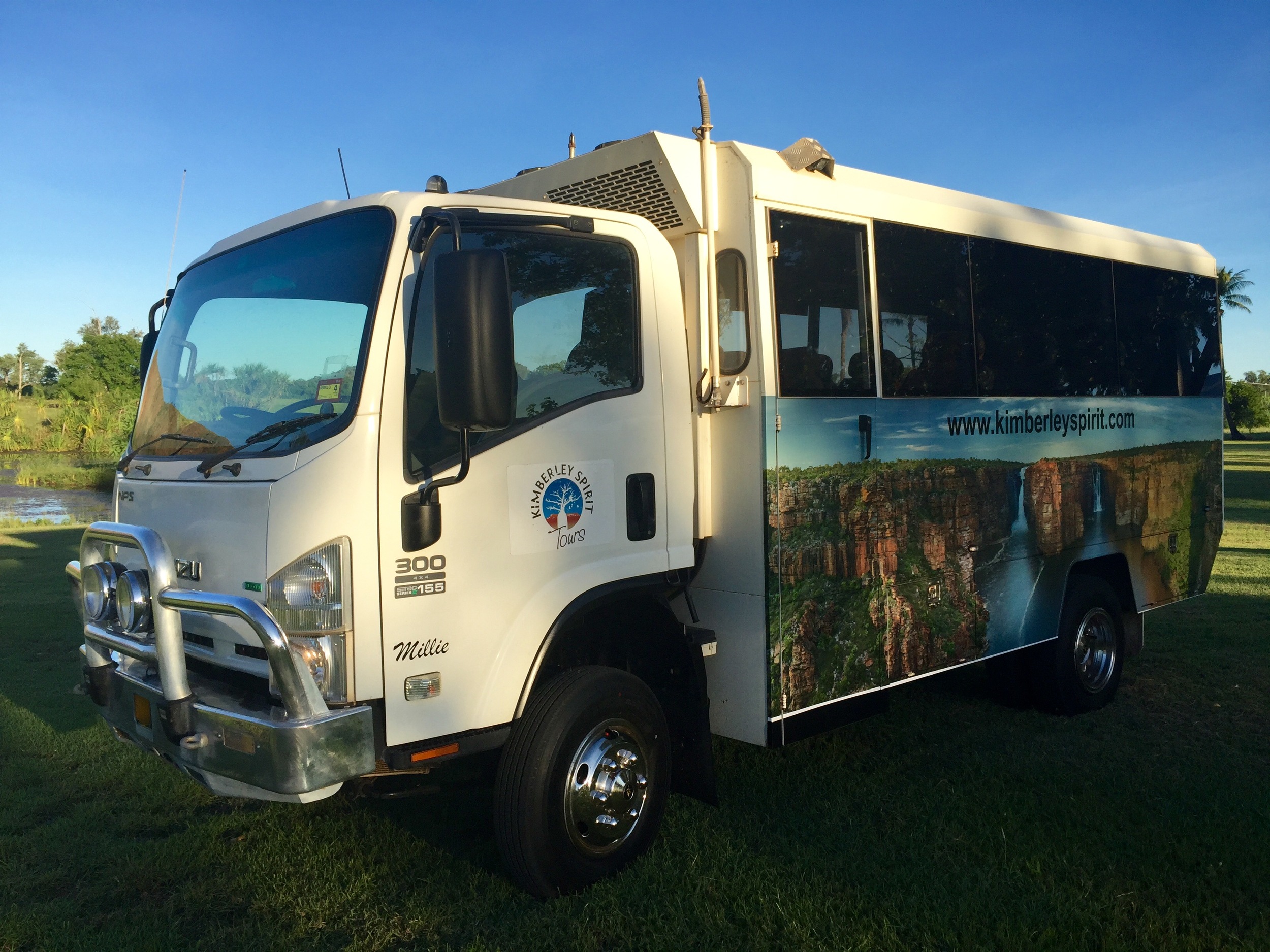 Millie the 4x4 Isuzu Truck, 16 passengers
Millie is a 4x4 Isuzu truck with a maximum passenger capacity of 16, although our average group is 12. All seats are comfortable and forward facing and the cab is air-conditioned. Millie is the perfect size for transporting your crew into the outback in comfort and style.